Services
As an OBIC certified installer, CTR Coatings offers the most advanced solutions for all of your water and wastewater structure rehabilitation needs. Made of a flexible polymer that is environmentally friendly, OBIC coating systems are spray-applied and cure in minutes. This means you will be back up and running at peak efficiency with minimal disruption to service.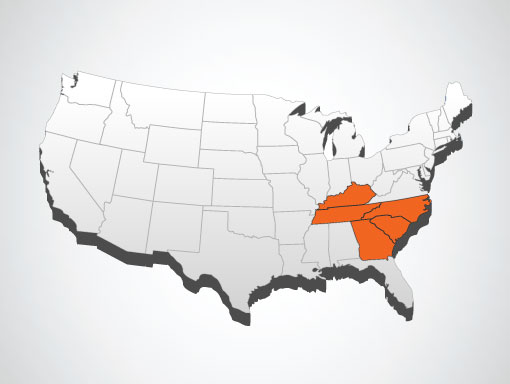 Water and wastewater systems repair solutions with a 10-year warranty
Installed with a 10-year warranty, OBIC products are all backed by a team of chemists who employ rigorous testing to ensure consistency and quality. Additional third-party testing has also proven that OBIC products are physically stronger than other products on the market. This testing has shown that OBIC products can extend the life of your structure for up to 50 years.
Municipal wastewater systems repair
Aging sewer infrastructure is a problem facing the entire country. Systems put in place decades ago are beginning to deteriorate from H2S (Hydrogen Sulfide) corrosion and become inefficient. OBIC 1000 offers trenchless wastewater structure repair as an alternative to costly and disruptive reconstruction. Spray-applied OBIC 1000 cures in minutes and will have your systems up and running at peak efficiency with minimal downtime.
Industrial & manufacturing
Concrete is one of the most widely used and versatile construction materials. Unfortunately, when it is exposed to corrosive environments or harsh weather conditions it does not take long before concrete degradation occurs. OBIC 5000 offers a solution to this problem by reinstating the structural integrity of the concrete. It is also effective on steel, masonry and other substrates.
Learn more about OBIC 5000
Stormwater culverts
When stormwater culverts have structural damage or deterioration, engineers are often faced with the difficult decision of delaying repairs or committing to the major cost of complete stormwater culvert replacement. The combination of budgetary constraints and the disruption of road closures during culvert replacements often forces engineers to leave culverts in disrepair until the problem can no longer be ignored.
OBIC 1200C offers an alternative solution that allows us to repair existing stormwater culverts and extend the life of the structure by approximately 50 years.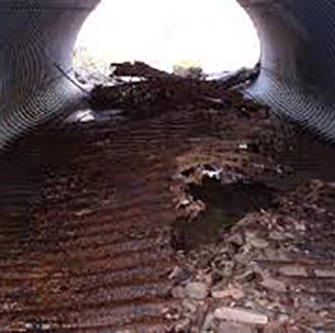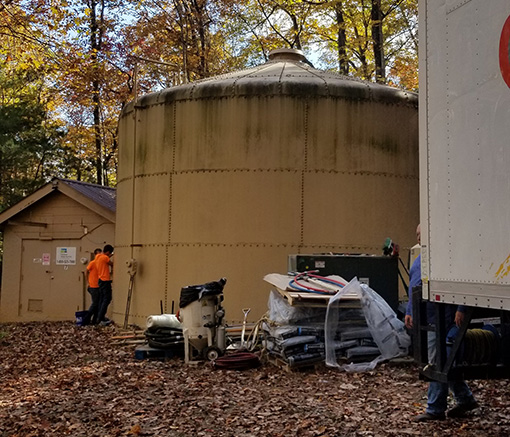 Potable water systems rehab, pump station repair and everything in between
Water and wastewater structure rehabilitation can require customized solutions depending on the issues and the industry. A manhole repair in Bardstown, Kentucky may need a more unique solution than a pump station repair in Nashville, Tennessee. In these situations, CTR Coatings has access to OBIC's team of chemists who will work with us to develop a customized solution to address your unique needs. Every customized product is backed by a commitment to provide high quality, cost-effective solutions for even the most challenging project.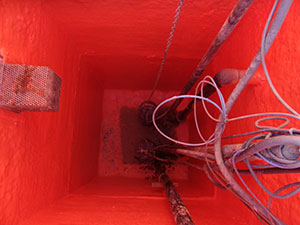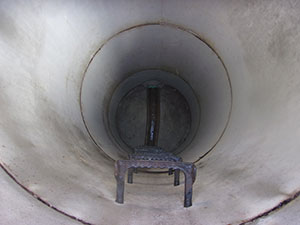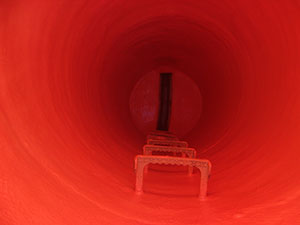 CTR Coatings has the solution to your next water or wastewater system repair project
To learn more about how CTR Coatings can offer the most cost-effective, long-lasting solution for your next manhole lining, large structure lining or water distribution system repair, contact us online or at (865) 200-8191.

CTR Coatings - East
5715 Ball Camp Pike
Knoxville, TN 37921
CTR Coatings - West
5308 Crestview DR
Memphis, TN 38134
CTR Coatings - SC
 7709 Park Place Rd  Suite C
York, SC 29745